Western Saddle Clubs Association, Inc.
Our mission is to provide a safe and enjoyable experience to all participants of equestrian activities, to promote good horsemanship and sportsmanship skills and practices, to enrich members' experiences with their horses and also to promote the use of horses for personal and family enjoyment and competition. We may be EXACTLY what you are looking for


Interested in horses?
Looking for a saddle club in your area?
Looking to meet other horse lovers?
Looking for a family oriented horse organization?
Are you interested in finding when and where horse shows, trail rides, and other horse related activities are happening?


CLICK HERE to view the September 2022 WSCA Spotlight!
WSCA Champ Show 2022 Info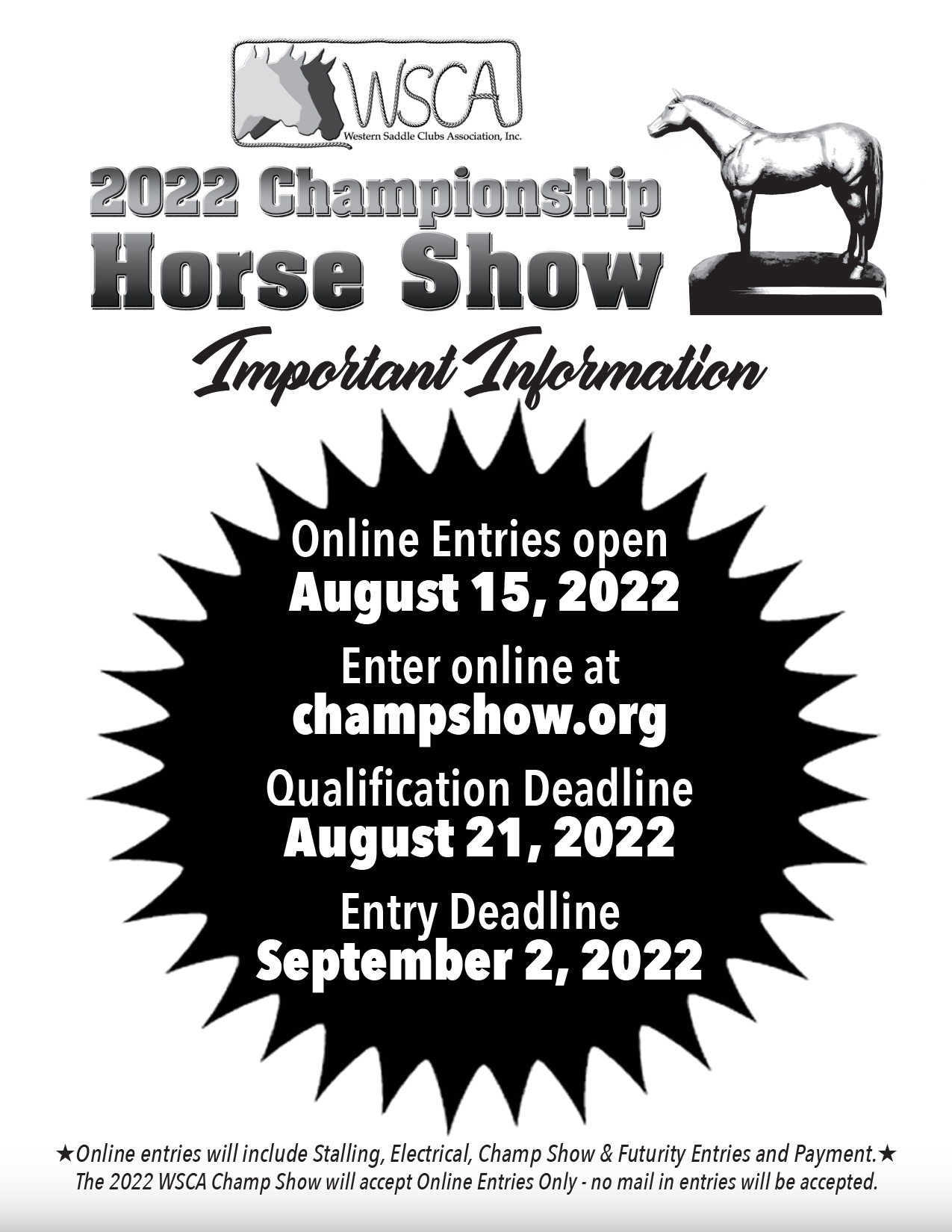 CLICK HERE to see all the current information and forms for Champ Show 2022! 
Champ Show Advertising and Sponsorships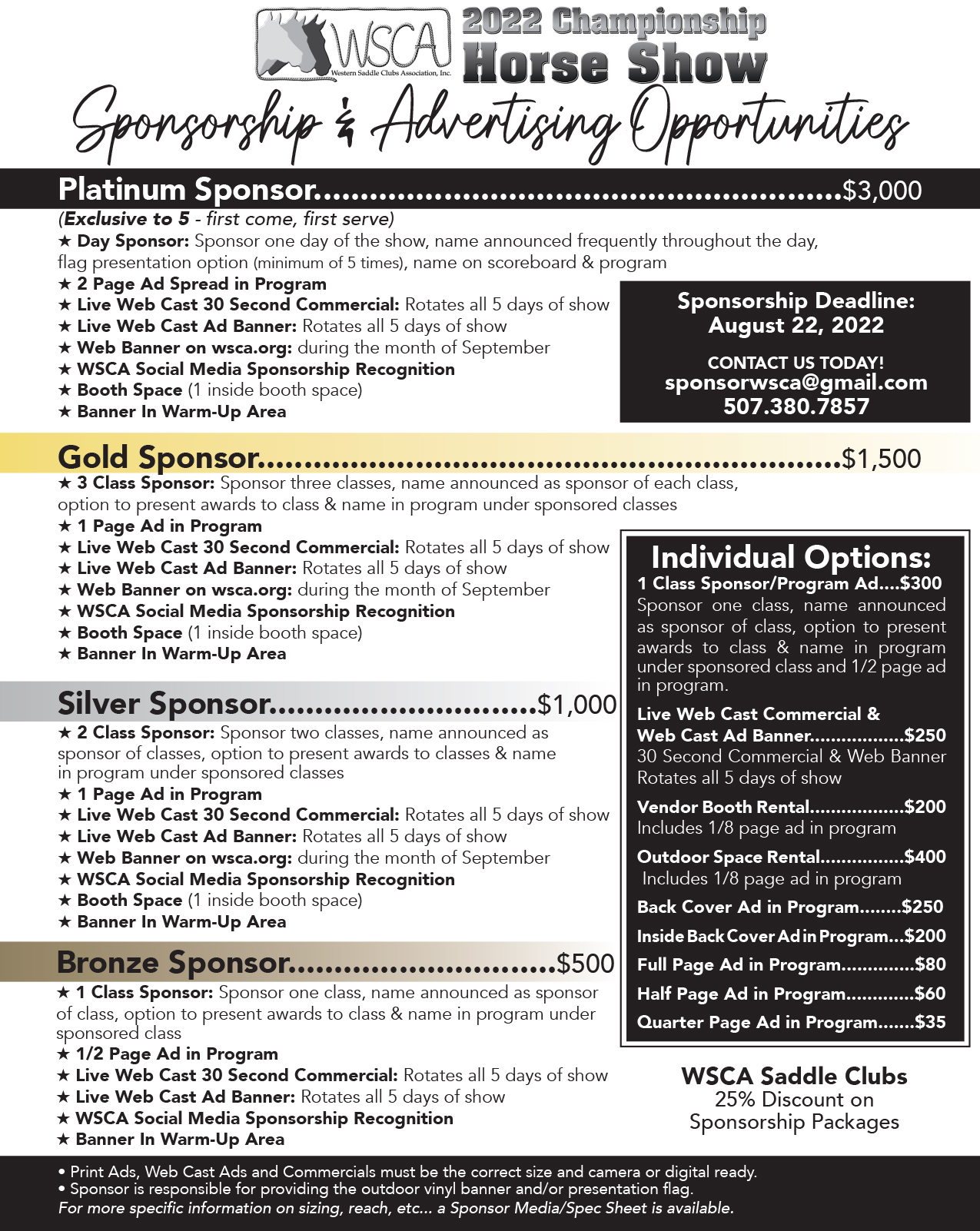 CLICK HERE to see all the advertising and sponsorship opportunities available for Champ Show 2022!
We would like to give a huge thank you to all of our supporters, sponsors and advertisers!
WSCA is proud to offer great new advertising options in the New Digital Spotlight, the New Email Newsletter, the Newly Redesigned On Deck Website and the main website that is about to be fully redesigned! Reach thousands of active people with these new opportunities!
CLICK HERE to Learn More!