There are many great advertising opportunities for your business or organization. With multiple different sponsorship levels, advertising in the Champ Show program and Web Cast ads you have so many options and we can help you pick what's right for you.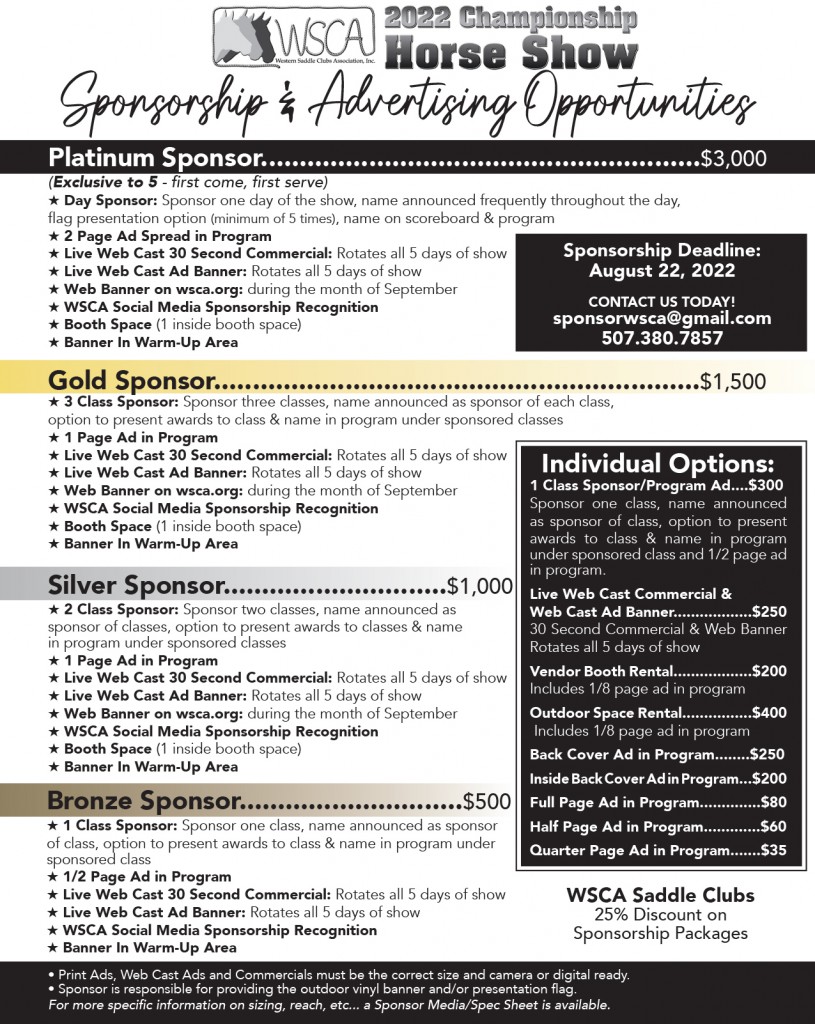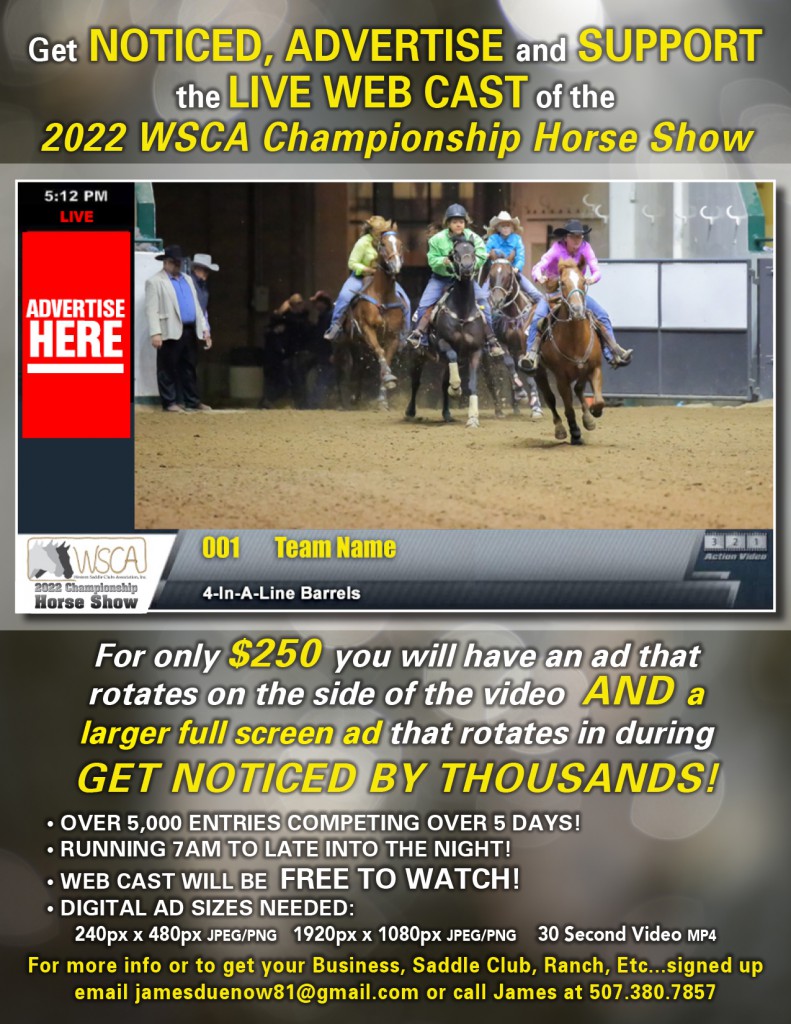 2022 WSCA Champ Show Advertising and Sponsorship Agreement
Call 320-485-2535 or email wsca@heraldjournal.com to get your ads running for WSCA Champ Show 2022!